Bathrooms
Bringing bathroom design and practicality together
Our stunning bathroom showroom holds an array of bathroom ideas from leading manufactures.
Whether you are considering  a modern bathroom design or something more traditional, without a doubt, we have lots of ideas to help inspire your imagination.
In addition to this we have a full range or bathroom furniture which is available in a variety of colours and styles.
We have lots of  ideas on how to make the most of a small bathroom and lots of clever storage and space saving bathroom cabinets.
Above all we supply quality products which are  back up by expert and friendly advice. In addition to this we offer a complete and professional installation service.
Our 3D bathroom planning service will help you visualise your dream bathroom. By trying  a variety of colours, styles and designs and seeing them all in 3D,  you will move towards your final choice.
Visit our bathroom showroom today and lets start your journey to your dream bathroom.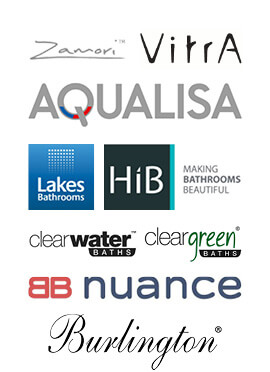 Accessible Fittings 
'Life Made Better'
At Quantas we are proud to offer design solutions for every individual. We love to hear from our customers on what their personal requirements are and how to improve. Since taking the time to gather advice from our local community's carer's, we've introduced an innovative selection of bathroom designs that are specifically tailored to the less-abled, with mobility, accessibility, and utilising space at the heart of our intentions. From our extensive research, we've established that most less-abled people do not want to compromise style for function. We hope to provide practical bathrooms that maintain their style so that extra equipment does not have to stand out unwantedly. Adaptability for all users is also important to us, integrating extra functionality with seamless design means that everyone can use our bathrooms, removing any concerns with saleability if our customers do decide to move house. As well as the comfort for the user, Quantas are unique in their consideration of carers. We are dedicated to providing a bathroom that not only accommodates for the user, but the aider too, offering ease and safety for both without compromising on design. At Quantas we are proud to be one of the few companies on the market that offer this level of specialised service, aiming to accommodate for all our customers with any budget.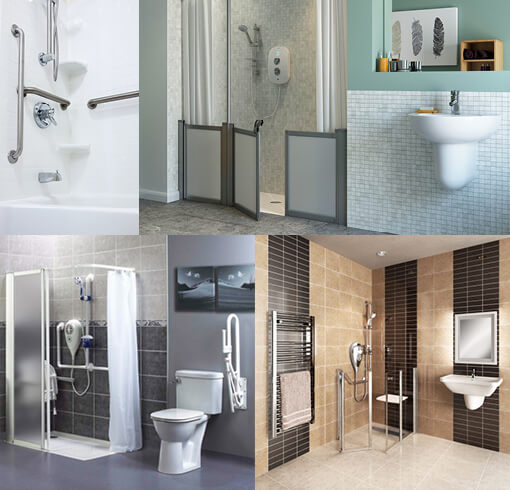 AKW is the UK's leading manufacturer of accessible bathroom, kitchen & mobility support solutions for older people, disabled & people with reduced mobility.
Design service
Our specialists will visit your home to undertake a comprehensive technical survey. This home visit lasts no longer than 30 minutes but allows us to gather all the technical information which will ensure we can provide an accurate design and quotation. Exact measurements will ensure the finished design makes it the very best layout for your bathroom, kitchen, or bedroom. Traditional look or minimalist style – we work with an extensive range of suppliers to find the look to suit your tastes and your budget. This free planning and design service will give you the time to explore alternative looks and select the right finishing touches.
3D design
Our 3D Design service will bring your room to life before your very eyes so you can see how it will not only look good but will meet your practical needs. After the first visit to your home we will put together all the details to create a virtual 3D design. Then, at your convenience, you can come into our showroom to go through the design.

Call 01529 455565
Or send us an email:
info@quantasbathrooms.co.uk
VISIT OUR SHOWROOM
London Road, Osbournby, NG34 0DG
WE ARE OPEN:
Monday - Friday: 10am-3pm
Saturday: 10am-3pm (Dec 5 Closed)
Sunday: by appointment only