Bathroom Furniture
MAKING BATHROOMS BEAUTIFUL
Bathroom Furniture
Making bathrooms beautiful
Sleek bathroom furniture designs and intelligent bathroom storage units take your new bathroom from the ordinary to the extraordinary.
Whether you're opting for a traditional floor standing bathroom cabinet or a modern wall hung look, we can accommodate with beautiful bathroom furniture that suits all budgets and styles.
Our bathroom showroom is full beautiful bathroom furniture, with lots of ideas and cleaver storage options for both small bathrooms and larger bathrooms.
We have many years of experience and can help and guide you to find the best option for your space and budget.
All backed up by a professional installation service to ensure total satisfaction from enquiry to installation.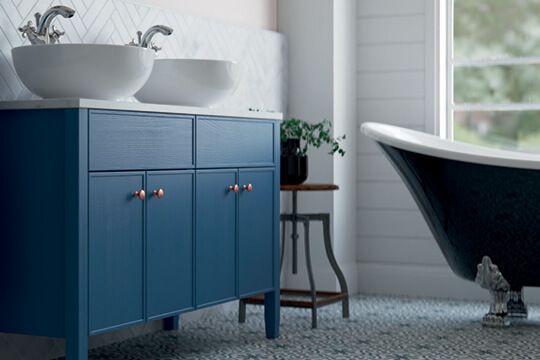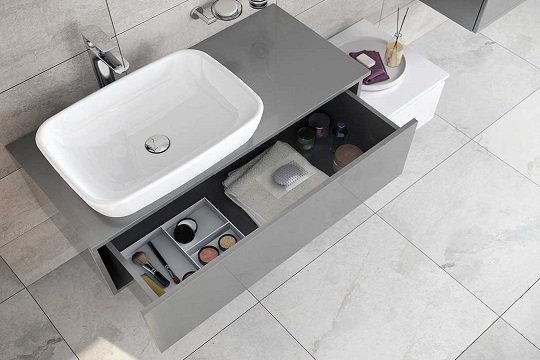 Bathroom Design
Planning
From our first consultation, we will work closely with you to establish what your needs are. Together, we create a brief and an understanding of your requirements and personal style. From there, we start the exciting process of design.
Design
We will help you choose the perfect elements for your bespoke bathroom from our extensive selection. We will then design detailed drawings and plans to envision how your new bathroom will look.
Installation
Once you have approved the final design, our expert installation team will then work tirelessly to craft you the bathroom of your dreams so that it is ready for you to use and enjoy
Accessible Fittings 
'Life Made Better'
At Quantas we are proud to offer design solutions for every individual. We love to hear from our customers on what their personal requirements are and how to improve. Since taking the time to gather advice from our local community's carer's, we've introduced an innovative selection of bathroom designs that are specifically tailored to the less-abled, with mobility, accessibility, and utilising space at the heart of our intentions. From our extensive research, we've established that most less-abled people do not want to compromise style for function. We hope to provide practical bathrooms that maintain their style so that extra equipment does not have to stand out unwantedly. Adaptability for all users is also important to us, integrating extra functionality with seamless design means that everyone can use our bathrooms, removing any concerns with saleability if our customers do decide to move house. As well as the comfort for the user, Quantas are unique in their consideration of carers. We are dedicated to providing a bathroom that not only accommodates for the user, but the aider too, offering ease and safety for both without compromising on design. At Quantas we are proud to be one of the few companies on the market that offer this level of specialised service, aiming to accommodate for all our customers with any budget.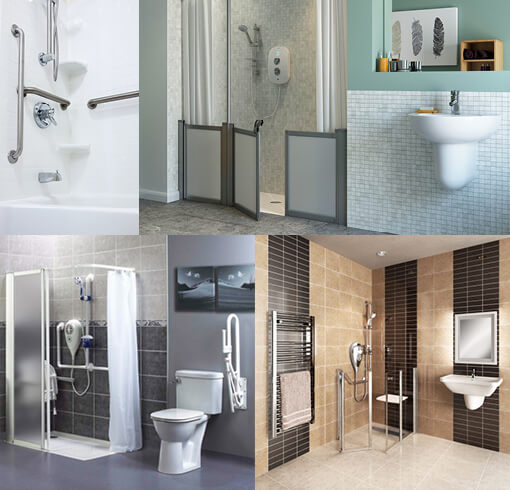 AKW is the UK's leading manufacturer of accessible bathroom, kitchen & mobility support solutions for older people, disabled & people with reduced mobility.
VISIT QUANTAS BATHROOMS SHOWROOM
OPEN 6 DAYS A WEEK

Call 01529 455565
Or send us an email:
info@quantasbathrooms.co.uk